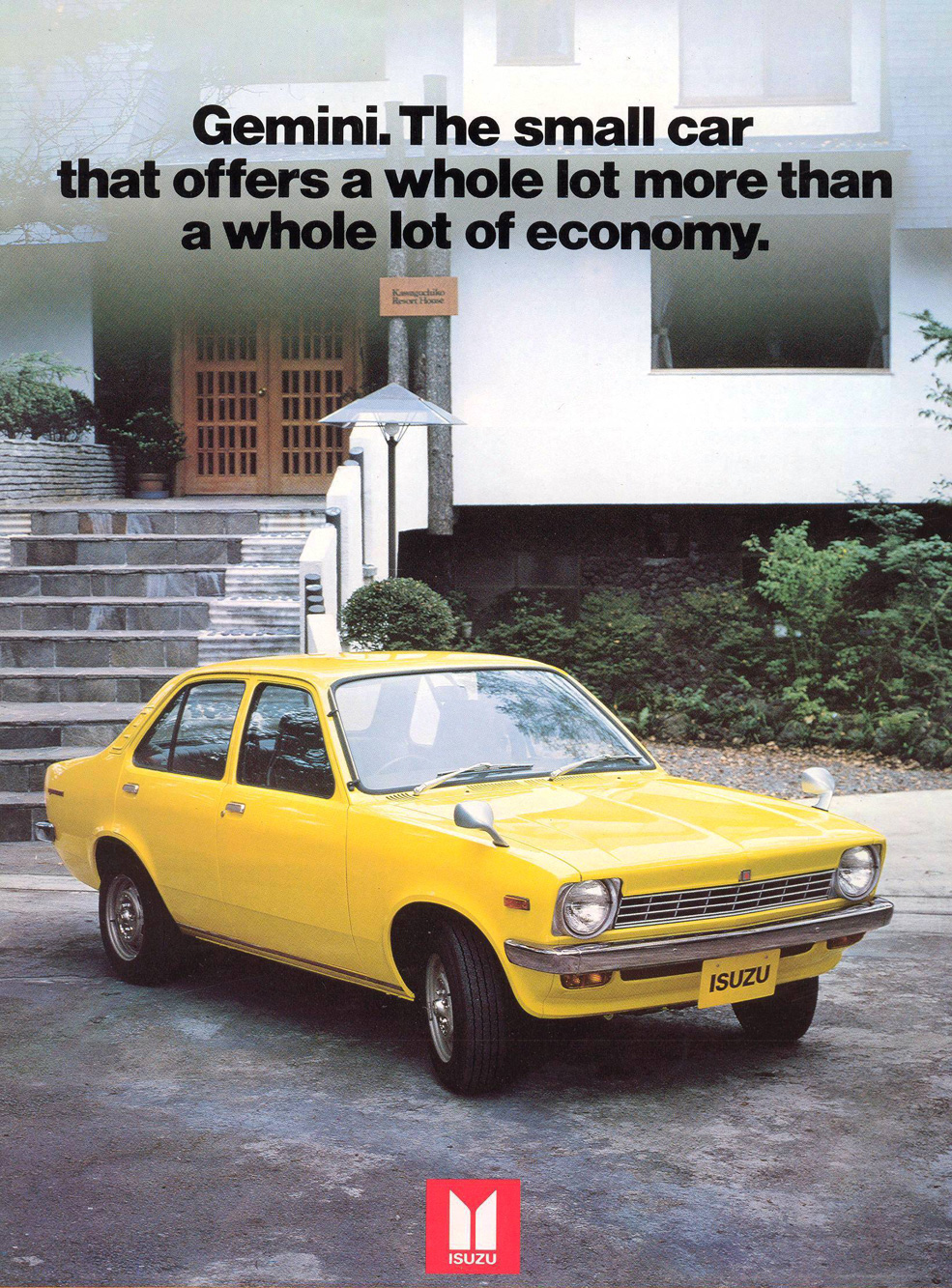 The model we knew as the Vauxhall Chevette saloon was also built (albeit in blunt-fronted guise) in Germany as the Opel Kadett and in Australia as the Holden Gemini as part of General Motors' world-car plans.
What's often forgotten by British enthusiasts, however, is that essentially the same design was also built and sold in Japan by Isuzu, thanks to GM acquiring a 34% stake in the company in 1972.
The Isuzu Gemini hit the streets of Japan in late '74 and remained on sale for thirteen years, during which time it sold almost 770,000 units.
Japan's Gemini buyers had a choice of 1584cc or 1817cc engines by the late '70s, with the larger powerplant offering genuine 100mph performance.
As this 1979 Isuzu brochure said, the Gemini was 'the small car that offers a whole lot more than a whole lot of economy'.