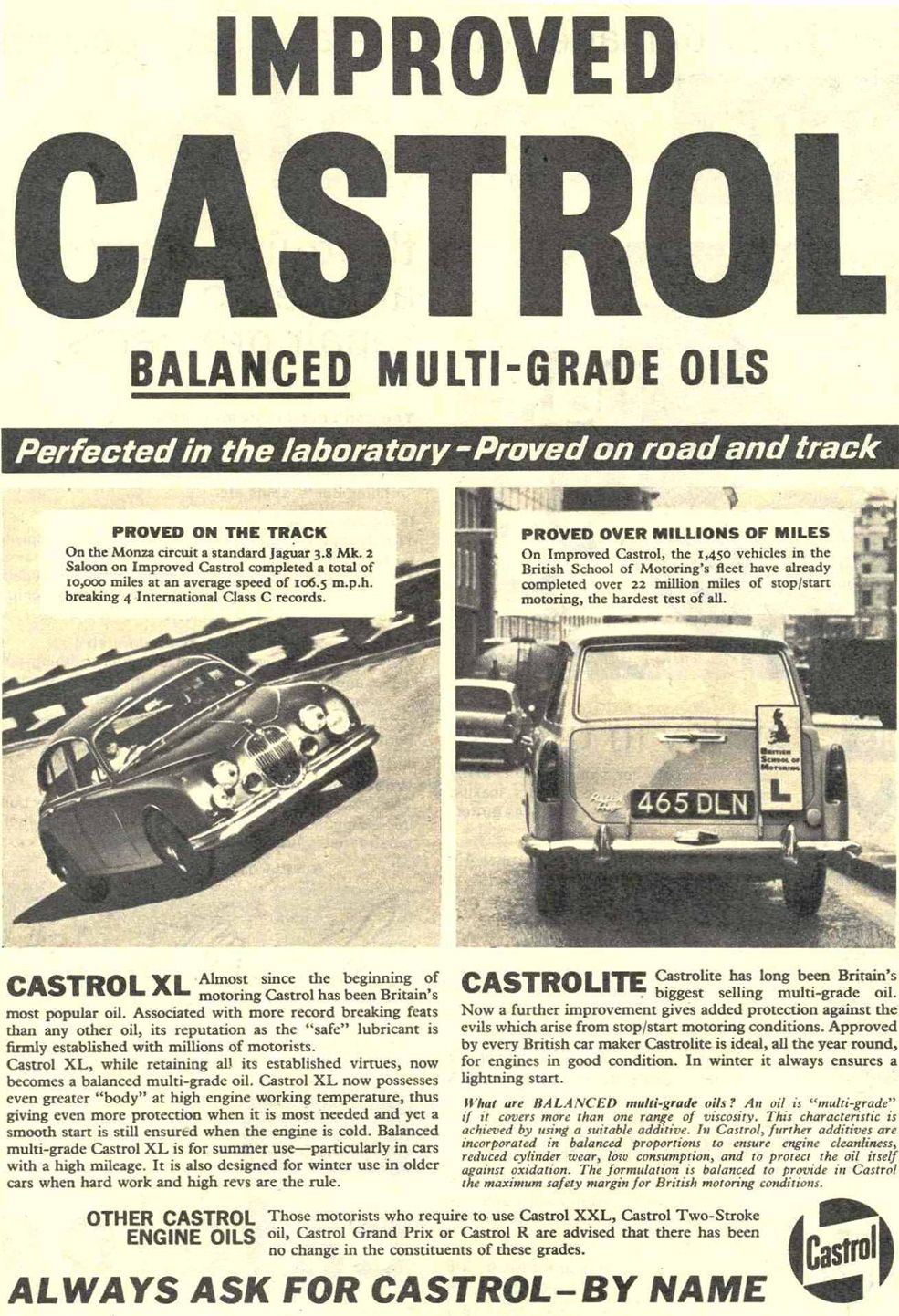 Published in the early 1960s was this advert for Castrol's best-selling multi-grade oils, each one designed to protect your engine during hard use and over high mileages.
Castrol XL was particularly advantageous, having been proved on the track in record-breaking style: "On the Monza circuit, a standard Jaguar 3.8 Mk2 saloon on Improved Castrol completed a total of 10,000 miles at an average speed of 106.5mph".
Then there was Castrolite, which the ad claimed was "Britain's biggest selling multi-grade oil", now improved to provide "added protection against the evils which arise from stop/start motoring conditions".
That made it the ideal oil for driving instructor cars, explained the advert: "On Improved Castrol, the 1450 vehicles in the British School of Motoring's fleet have already completed over 22 million miles… the hardest test of all".
One member of that fleet was the Austin A40 shown in the ad – a model that was popular among driving schools of the time.