What's On

*2023 EVENT INFORMATION COMING SOON*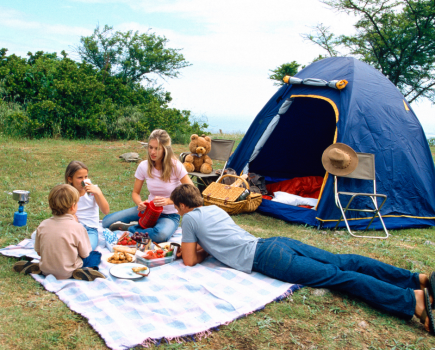 Make a weekend of it!
Don't fancy getting up early to drive to the event? Well you don't have to!
You can either camp at the event overnight for only £10* per person with your family and friends!
We will also be providing some evening entertainment for you to enjoy, more details on this to follow…
If you aren't really a camper however, you can stay at one of the recommended hotels nearby.
Click here to view those local to the showground.
*booking fee applies.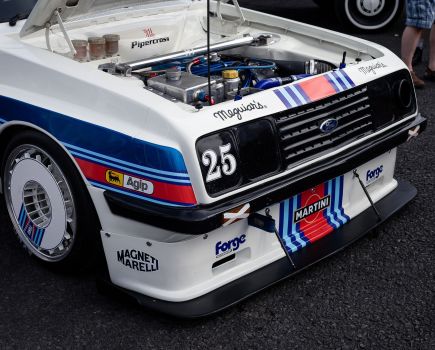 Pride of Ownership Competition
In replacement of the Show and Shine competition, we're giving you the opportunity to enter to take part in 'Pride of Ownership' where we hand pick the top entrants that enter to display on the day. We will then pick the top cars and award the winners with the our new trophies for 2022 – soon to be revealed!
Entries have now closed.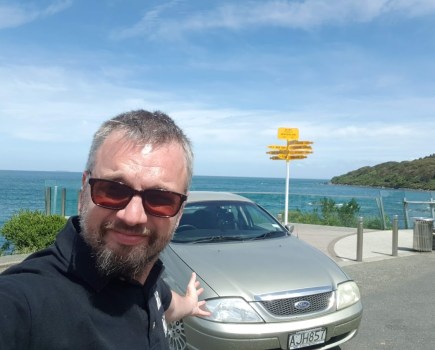 HubNut at Classic Ford Show!
HubNut will be bringing his 2001 Ford AU Fairmont to Classic Ford Show. He purchased this Australian barge in New Zealand, and drove it 5000 miles around both islands, before shipping it to the UK last year, where it has become a rather unusual daily driver. With over 312,000kms on the clock, it shows its age in places, but is much-loved.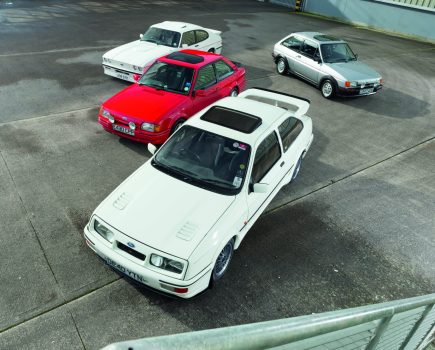 1980's Heroes Display
Who doesn't love the 80's?
What better way to celebrate this infamous decade than to invite the best examples of 1980's Fords to come and display at Classic Ford Show.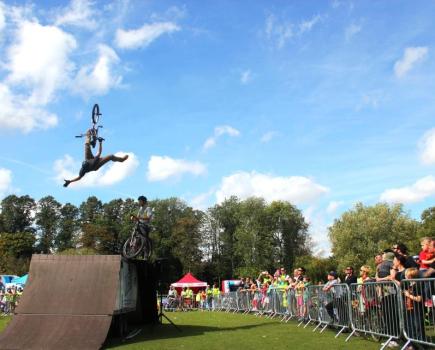 BMX Stunt Demo Display
This year, we've invited some seriously talent BMX riders to show off their skills throughout the day at Classic Ford Show.
Be sure not to miss their demo's and watch it awe.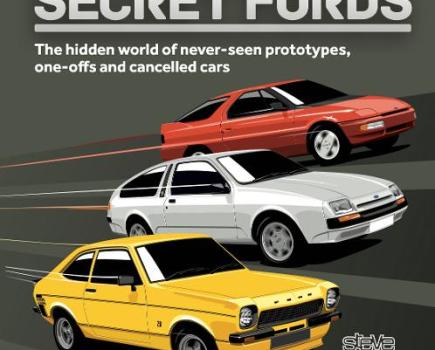 Steve Saxty at Classic Ford Show
We're delighted to announce that Steve Saxty will be joining us at the event this year, bringing along a car of his own, selling his infamous books and teaching us a thing or two with a Q+A.
Make sure you head over to his stand to check out the books he has on offer at the event!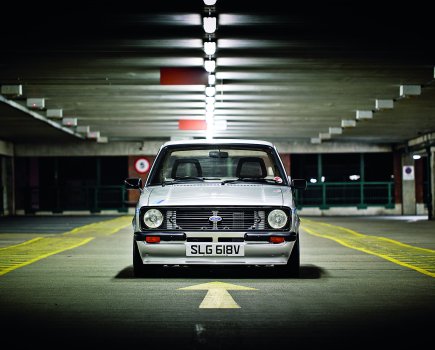 Classic Ford Top 50
This year, we're changing up the Classic Ford magazine display…
We're inviting you to enter your pride and joy for this Top 50 display. The editor of Classic Ford Magazine will hand select the top entries to take their place within the prestigious collection.
*Entries now closed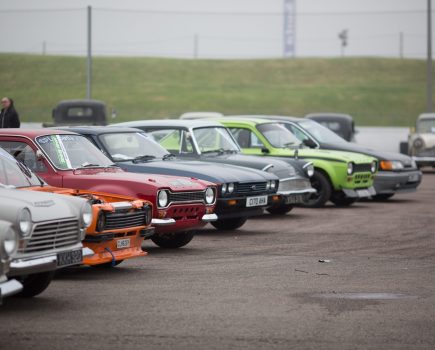 Club Displays
The event would be nothing without our beloved Classic Ford club members and their cars. With hundreds of Classic Fords on display from various parts of the country, the club cars really make the event special with the sense of community they bring, not to mention their top-notch Classic Fords.
As usual, club awards will be up for grabs at the event. If your club is chosen, your club will be awarded a trophy on the day!
Club awards to be announced…
Head to the club tickets page to register your club today!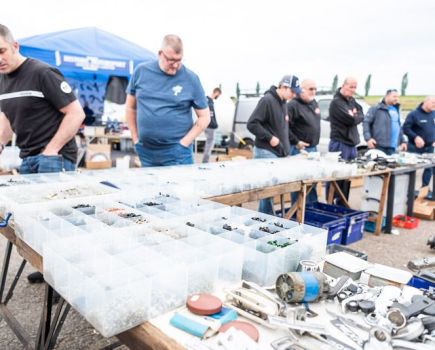 Retail Village
Looking for some goodies to treat your Classic Ford with? You will certainly find some superb finds within the retail village at the show.
From detailing products to car parts, the retail village certainly has an array of options for any car enthusiast.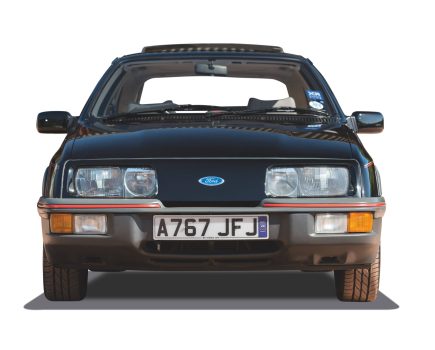 Cortina VS Sierra Display
The editor of Classic Ford Magazine will be putting together a display to celebrate the following anniversaries:
60 years of the Cortina
40 years of the Sierra
We can't wait to see his top picks on display to celebrate these iconic models. We're sure they will be top notch examples!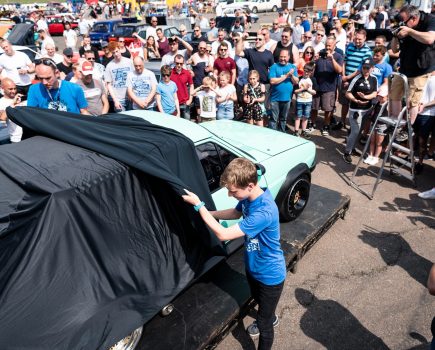 The Great Unveiling!
We know you love to see it…
These feature cars have been an ongoing build story in Classic Ford magazine and yes, you guessed it, they will be revealed for the first time at Classic Ford Show!
Always a favourite at the event, we're sure these cars will certainly live up to expectations.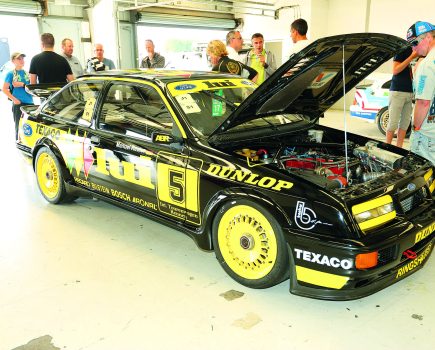 Motorsport Heroes Display
Ford have always been a front runner when it comes to Motorsport.
By dedicating a display for all things Ford motorsport, we can celebrate some of the best examples that have taken to the track throughout the years.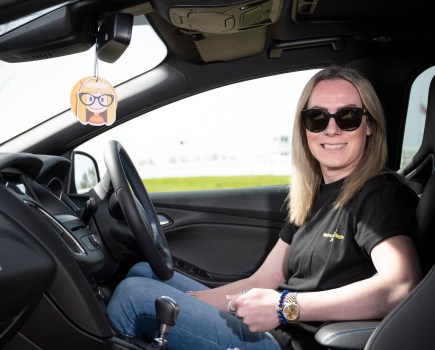 Jamie Brothwell and her RS2000 4x4
Jamie will be coming to the event in her RS2000 4X4, putting it on display for you to take a sneak peek at!
Check her out below:
Instagram: @rs_jamie
YouTube: RS Jamie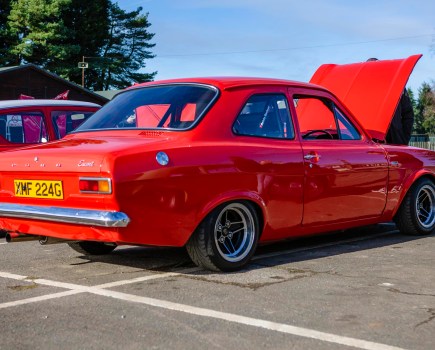 Special Display
Not part of a club but would still love to display your car? Well panic not!
We offer drivers who aren't part of a club the opportunity to display their car within the Special Display area at the event which will be located within the circuit. As long as your car is Classic Ford (pre 2002), then you're good to go!
To purchase the display pass, click here and select the option to display your car for just £3*.
*booking fee applies, subject to availability.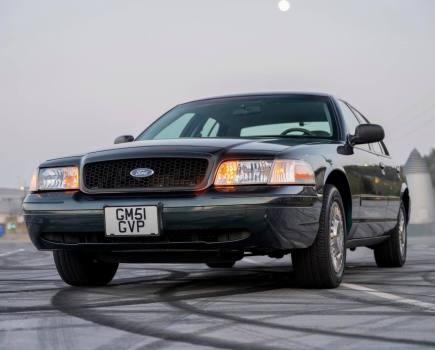 Furious Driving - 'Matt Richardson'
We're excited to have Matt from Furious Driving and his insanely clean Ford Crown Victoria Police Interceptor will be attending the show!
This is a unmarked American cop car, which was a detective car in Ohio until it was retired last year.
A piece of the USA
We've got some great examples of American Fords coming to the event, be sure to head over and check them out.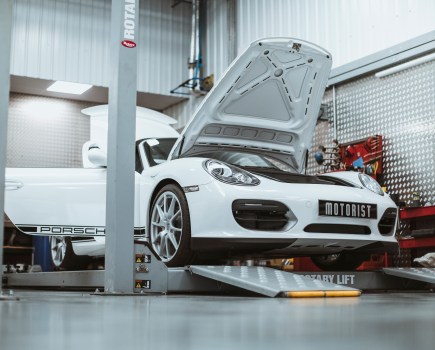 The Motorist as we know it today wouldn't exist without our founder, Simon, driving home one night and spotting a 'For Sale' sign on an unloved plot of land with a pair of unassuming buildings. Seeing the potential in the plot, Simon acquired the land in 2019. Slowly The Motorist was developed from a vision, based on the idea of creating a venue both auto enthusiasts and locals could enjoy in equal measure.
The Motorist began life as two simple buildings and a burger van. Car meets took off almost instantly, quickly attracting upwards of 100 people, even on the grey drizzly days! The venue has continued to grow and has now expanded boasting a fantastic garage, a well-regarded café serving local produce, a classic car showroom and hosts a plethora of exciting meets for car, bike and specialist vehicle enthusiasts throughout the year.
The Motorist has it all: a calendar filled with events throughout the year, a restaurant serving delicious dishes and a specialist garage and showroom filled with coveted classics. There is never a dull day at The Motorist and we cannot wait to show you what we've got planned next.
Check out their stand at the event!